• 2020 Election • Be Still • He Is With You
God is in control, I don't need to fear, be nervous or doubt anything.  Trust Him. Seek Him.
---
• Coronavirus • COVID-19 • wuhan virus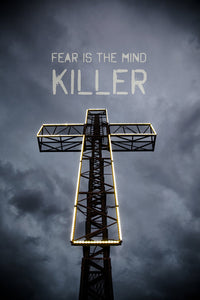 I'm reading Dune and came across the quote below. "Fear is the mind-killer." It's appropriate for the times we live in right now with the Coronavirus (COVID-19) traveling at breakneck speed across planet earth.  Fear is everywhere.
"I must not fear. Fear is the mind-killer. Fear is the little-death that brings total obliteration. I will face my fear. I will permit it to pass over me and through me. And when it has gone past I will turn the inner eye to see its path. Where the fear has gone there will be nothing. Only I will remain." (Paul Altreides quoting the Bene Gesserit "Litany Against Fear" from Dune: by Frank Herbert) 
Though I do not have an inner eye, I do have the Holy Spirit living inside me.  I have God's word to read and memorize.  Right now my "Litany Against Fear" is Psalm 91.
---
• Gunmetal • Made in the USA • Metal Finishes • Rhodium Bling • Rosegold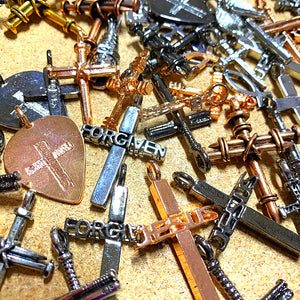 What is the major difference between the finishes on crosses, shields and fishes? We try to break this down in common terms that are easy to understand and why we use them. All our finishes are fused over top of our lead free pewter that is made in the USA.
---
Please Pray for TobyMac and his family
---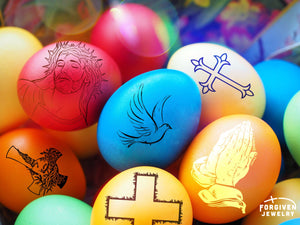 Celebrate Easter! Just believe!We as Christians are ready to celebrate Easter. It is a special time of year – and we are humbled at the great sacrifice that Christ made for us by taking our sins and nailing them to the cross. We are filled with wonder and awe at His miraculous resurrection from the dead.As I type this, an old Plankeye song "Struck by the Chord" comes on the stereo and catches my attention. The lyrics "Precious blood of Christ, bring death that I might see life" seems to capture the essence of Celebrating Easter. The death of Christ...